Wherever your are located right now, you can get connected to the cellular mobile data network within a minute through the best local carriers available within each of the 150 Countries covered.
The eSIM is a digital SIM (SIM profile) that allows you to activate a mobile phone line and services without having to use a separate physical SIM.
The embedded SIM is already build-in your compatible iPhone, ready to activate the eSIM.
Once eSIM purchased, scan the provided QR code and install with the integrated IOS application settings (IOS12.1 or later). Then the MobilityPass eSIM profile will be stored digitally in your iPhone providing connectivity Worldwide. More details:
1. Get your eSIM

5 min. digital Delivery
The MobilityPass eSIM is a digital SIM profile that is installed through a QR code into the embedded SIM (eSIM) that is already preinstalled into your device by the manufacturer. No shipping is required.
It's plug and play through a MobilityPass QRCode and the Apple IOS (12.1 minimum required), just follow the 3 easy steps below. (if you have other device, please refer to user manual available online)
Not all the Apple iPhone, iPad pro, iWatch are eSIM ready and each day new device from many brands come to the market, please verify if your device is eSIM ready
eSIM Compatibility
2. Scan the QR code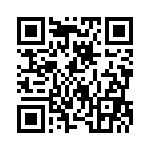 5 min. installation
Complete the one step registration to order your MobilityPass eSIM. Go to your member dashboard to get the QR Code to be scanned. The application installed by the manufacturer will guide you.
1. On your iPhone Go to Settings.
2. Tap either Cellular or Mobile Data.
3. Tap Add Cellular Plan.
4. Use your iPhone to scan the QR code
3. Ready to Go!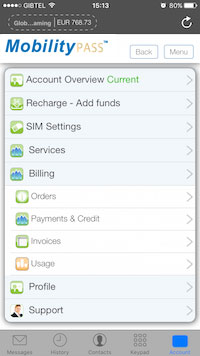 3 min. to connect
Add MobilityPass proactive WebApp to your mobile startup screen to manage your eSIM settings and services. Your mobile line is ready, optimize as you need with the "DayPass plan" or "Pay as you go" service.
The eSIM integration for your device includes plenty of new features such as the dual SIM and other useful features for you to explore when expanding your Phone with the MobilityPass eSIM.