An eSIM is a digital SIM that allows you to activate a cellular plan without having to use a physical SIM. The embedded SIM is already build-in your iPhone or latest compatible device, ready to load the eSIM.
Need another phone number without switching SIM cards or carrying another phone? Need instant local Internet data connection when abroad? Enjoy the International eSIM Revolution with Pay as you Go, local and global plans and save on data and voice International charges!
Enjoy the eSIM Revolution with Pay as you Go tariffs or local and global plans and save on data and voice roaming charges worldwide!
You can keep your local physical SIM inside your phone and switch between SIMs and data plans on the fly without need to physically replace your SIM.
eSIM is a BRAND NEW TECHNOLOGY available ONLY on the most RECENT DEVICES (phones, smartwatches, tablets, etc) from major manufacturers - please check device compatibility here
Example of activation of eSIM on iPhone:
The MobilityPass eSIM is a digital version of a physical SIM that is downloaded within a embedded SIM already installed by the cellular manufacturer. No shipping is required, it's plug and play through a MobilityPass QRCode and the Apple IOS (12.1 minimum required) or other compatible software, just follow the 3 easy step below.
Not all the Apple iPhone, iPad pro, iWatch are eSIM ready and each day new device from many brands come to the market, please verify if your device is eSIM ready
Complete the single Step secure registration to get your MobilityPass eSIM QRcode.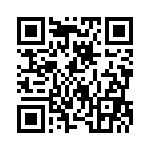 As soon the QRCode available from your member just follow the simple stept from your mobile phone manufacturer.
1. On your iPhone Go to Settings.
2. Tap either Cellular or Mobile Data.
3. Tap Add Cellular Plan.
4. Use your iPhone to scan the QR code
Ready to Go!
3 min. to connect
Add your mobile MobilityPass WebApp to your iPhone to fully manage your eSIM plan and much more...
To start using your eSIM you just need to activate from time to time the service plan that best suit your needs at that time and for this certain period of time
The eSIM implementation from your phone manufactured brings you a lot of new features. as well and such the dual SIM phone, we suggest you to explore in deep the new world of feature you will get from your phone for using the MobilityPass eSIM.
No shipping required! The delivery of your MobilityPass eSIM is made instantly available within your member area as soon your account have pass our checkup compliance and policy.
MobilityPass eSIMs is following the GSMA directive and are compatible with any unlocked device "eSIM" ready, GSM devices, smart phone, tablet, Modem, Router, Mi-Fi, mobile device, ioT`s...